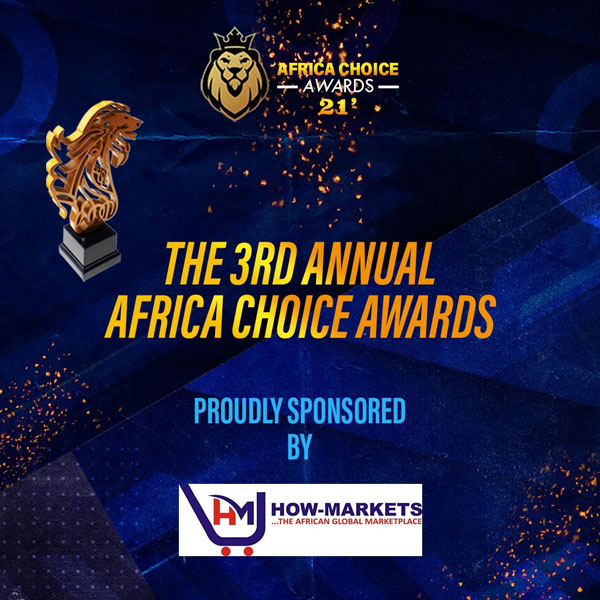 We are thrilled to announce that HOW-MARKETS (The African Global Market Place) is the Official Headline Sponsor of The 3rd Annual Africa Choice Awards.
How-markets.com is an African Global marketplace which is saddled with the goal of promoting African made products. Their goal is to help African made products visible to the world at large by helping their vendors through their website reach more buyers, sell more products and increase their cash flow. 
How-markets.com is set to help both vendors and buyers break logistic barriers in selling and acquiring goods through their swift and smooth 24/7 fast track delivery service.